Vampire Cultist is the 4th enemy to be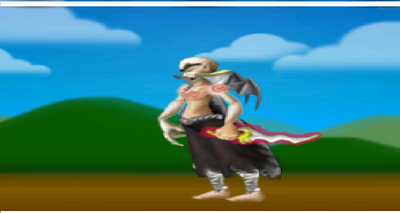 fought in Chapter 9, book 3. It has 26 hearts. It has a katana which he uses often.
Info
Attacks

Claw

Blood Ritual

Vampire Bite

Hearts
26
Enhancements

Heavy Armor, Poison Immunity, Freeze Immunity

Vulnerabilties
None
Book
3
Chapter
9
Order
4th

Lores
| Ability | Description | Action |
| --- | --- | --- |
| Claw | Poisons and damages Lex | The Cultist claws Lex using his right fingers. |
| Blood Ritual | Cuts and Damages Lex, Power-Ups enemy | The Cultist slashes lex with his katana. |
| Vampire Bite | Weakens and Damages Lex, Purifies and Heals enemy | The Cultist flies to Lex and bites him. |
| Curse Eternal | Enemy is very resistant to Damage, and is immune to Poison and Freeze | N/A |
Ad blocker interference detected!
Wikia is a free-to-use site that makes money from advertising. We have a modified experience for viewers using ad blockers

Wikia is not accessible if you've made further modifications. Remove the custom ad blocker rule(s) and the page will load as expected.